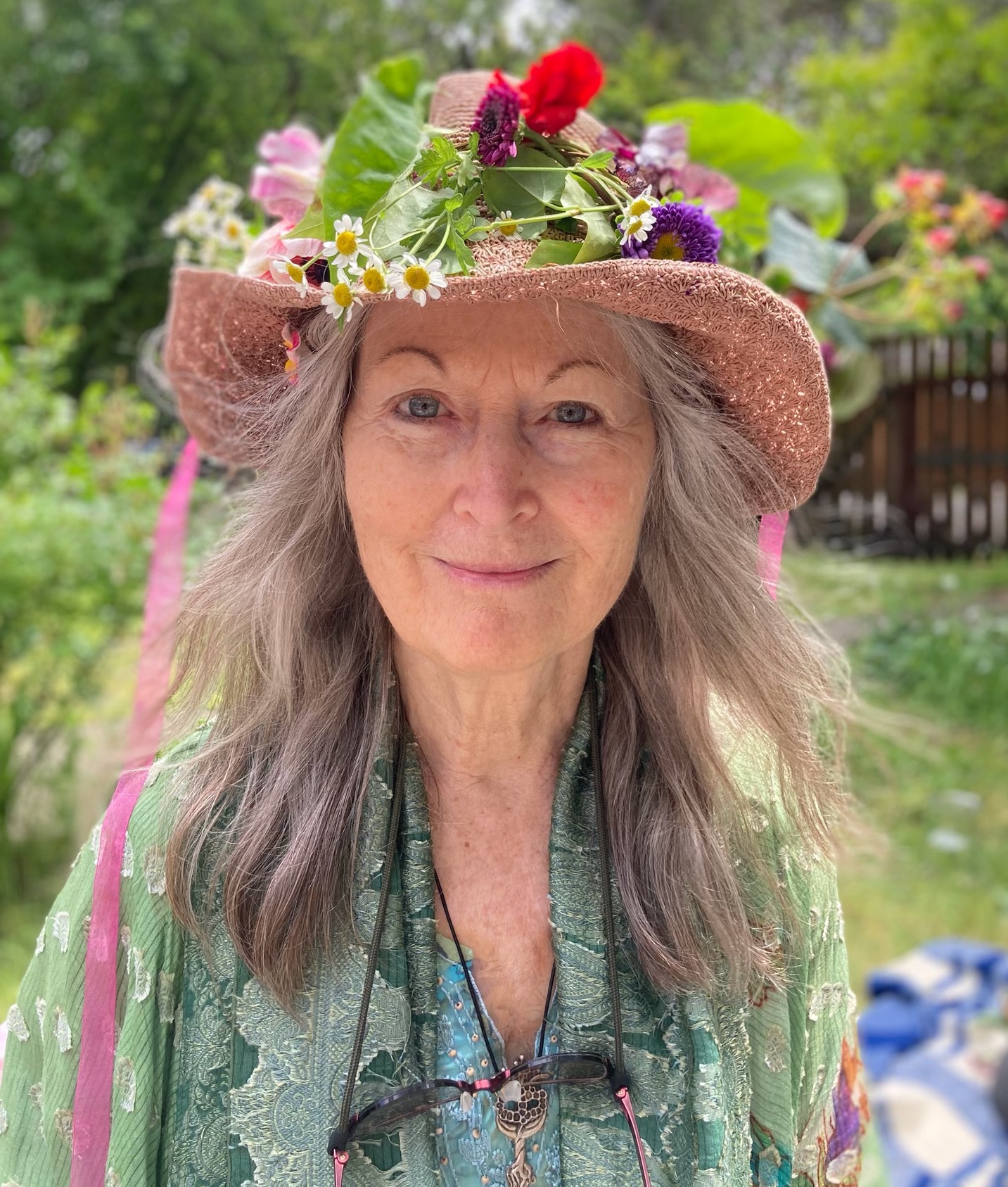 Jo Carson graduated from UCLA Film School with an MFA in Film Production. For 25 years she worked in the film industry as a camera person, during part of which time she was president of "Behind the Lens," a Los Angeles-based association of professional camera women. Her camera work may be seen in Tim Burton's Nightmare Before Christmas, various installments of The Matrix, Star Wars, Indiana Jones, and Star Trek. Her work in commercials won two Clio Awards. In addition to Dancing With Gaia, Jo's directing work includes two visually imaginative documentaries, A Dance for the Goddess, and the award winning Himalayan Pilgrimage. She lives with her family in a small town north of San Francisco.
Director's Statement
Dancing With Gaia is about the nexus of earth energies, sacred sexuality and the return to western civilization of ideas about the goddess, especially seen as Gaia, or heart of the earth. It has taken twenty years to create, with years of traveling , locating, and interviewing special people. This message is timeless, but uniquely appropriate to our time. Dancing With Gaia features the insights of authors, teachers and mystics whose lives are dedicated to earth and Goddess. I believe the film makes available their most important perceptions about how to connect with earth and the larger cosmos in a spiritual and physical way. I traveled throughout Scotland, England, Ireland, Wales, Greece, Malta, Crete, Turkey and the US to experience and share with you imagery of ancient sacred sites. For me, this was partly a personal pilgrimage; but it was also an opportunity to reveal the powerful beauty of these ancient places of earth centered religion. Dancing With Gaia is an interweaving of deeply magical places with the words of these profound teachers.